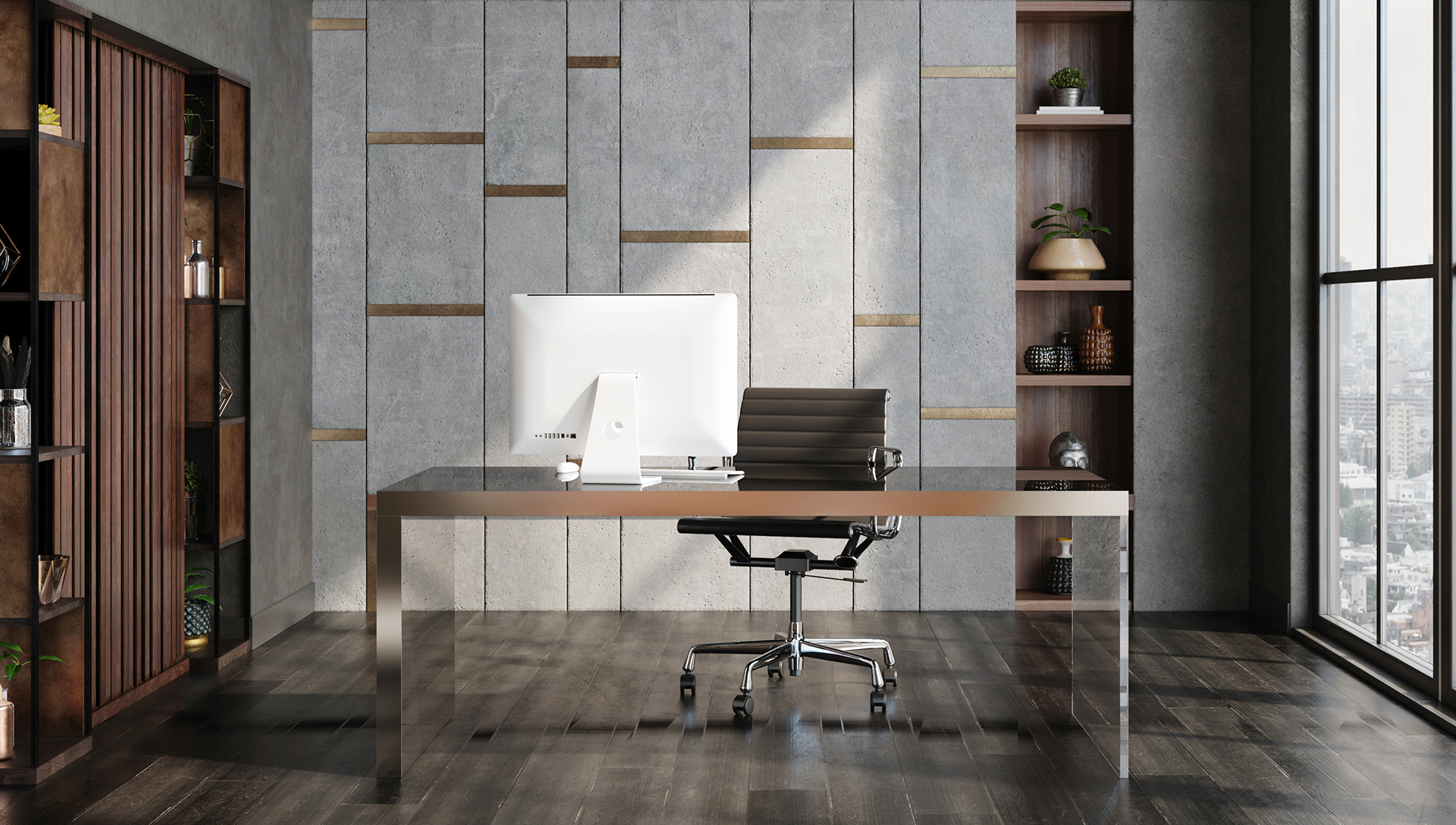 W
orking from home may be the way of the future. The current shift in the workplace has produced challenges and adjustments, but many of these subsequent changes have caused us to rethink our office needs and dare to do things differently. Many businesses have toiled with the concept of having employees work from home and save money on real estate.  This concept isn't new, but now due to our current situation, we have been forced to take this leap. And for many of us, it's better than we expected. 
Remote workers reported having a better work-life balance, less stress, and more productivity. A Stanford study indicated that, 
"working from home led to a 13 percent increase in performance – almost an extra day of output per week."
Here are 9 ways to boost your work from home productivity and happiness.
1.  

Soundproofing

 -  I don't think there is much need to elaborate on the need for this point.  I'm listing this as number one because auditory distractions may be the number one reason for losing focus at home. Did you know that according to a University of California Irvine study,
"it takes an average of 23 minutes and 15 seconds to get back to the task after being interrupted?"  
So by removing these distractions it can up your performance immensely….not to mention your sanity. Studio Atkins has created a modular and adjustable wall panel system that is easy to install and remove. Organizational systems along with office tools like whiteboards and pinboards are also integrated into these modules for a seamless and space-saving concept.  
2.  Lighting design  

-  is an area that is often overlooked and rarely seen as a priority. People can feel frustrated, tired, or even depressed for reasons unknown that can go unresolved. These ailments can all be linked to poor lighting. It's important to find your right light, which doesn't have to mean bright light. Lighting is considered one of the most important factors in ergonomics and can be a very personal detail when it comes to design.
3.  Ergonomic furniture -

is a necessity. Makeshift offices during this quick transitional period have forced people to quickly throw together a workspace using items around the home. Lounge chairs and dining tables have become the new work station. This set up is not optimal for performance or our health.  Your workspace is your moneymaker so invest in proper furniture. 
4.  AV -  and video conferencing backdrops can up your game. Sorting out technology can be frustrating in general but even more so since video conferencing has become so critical. Creating an enhanced environment for live calls can increase your confidence and office camaraderie. Some companies are choosing to brand their surroundings and backdrops to reflect their brand DNA. This can make large online meetings feel more organized and on point with company trends.
5.  Aromatherapy

- may sound a little too hippy for some folks, but we like the stats. Beyond the enjoyment of having your workspace smell great, research states that scents like lavender and jasmine soothed employee's stress, vanilla reduced anxiety by 63 percent, and lemon increased productivity by up to 54 percent. Many successful retailers world-wide have been using fragrances to enhance and even persuade their customer's journey. It's about time we use this secret to our advantage. 
6.  Plants

- can make a huge difference. Their benefits go beyond esthetics. Having greenery in your workspace can inspire creativity, boost your mood, and better yet, clean the air. A study at Washington State University found, 
"plants reduced dirt and dust in the air by as much as 20 percent."
And recent research by The Leesman Index revealed that,
"having these green beauties in the office boosts output by 15 percent."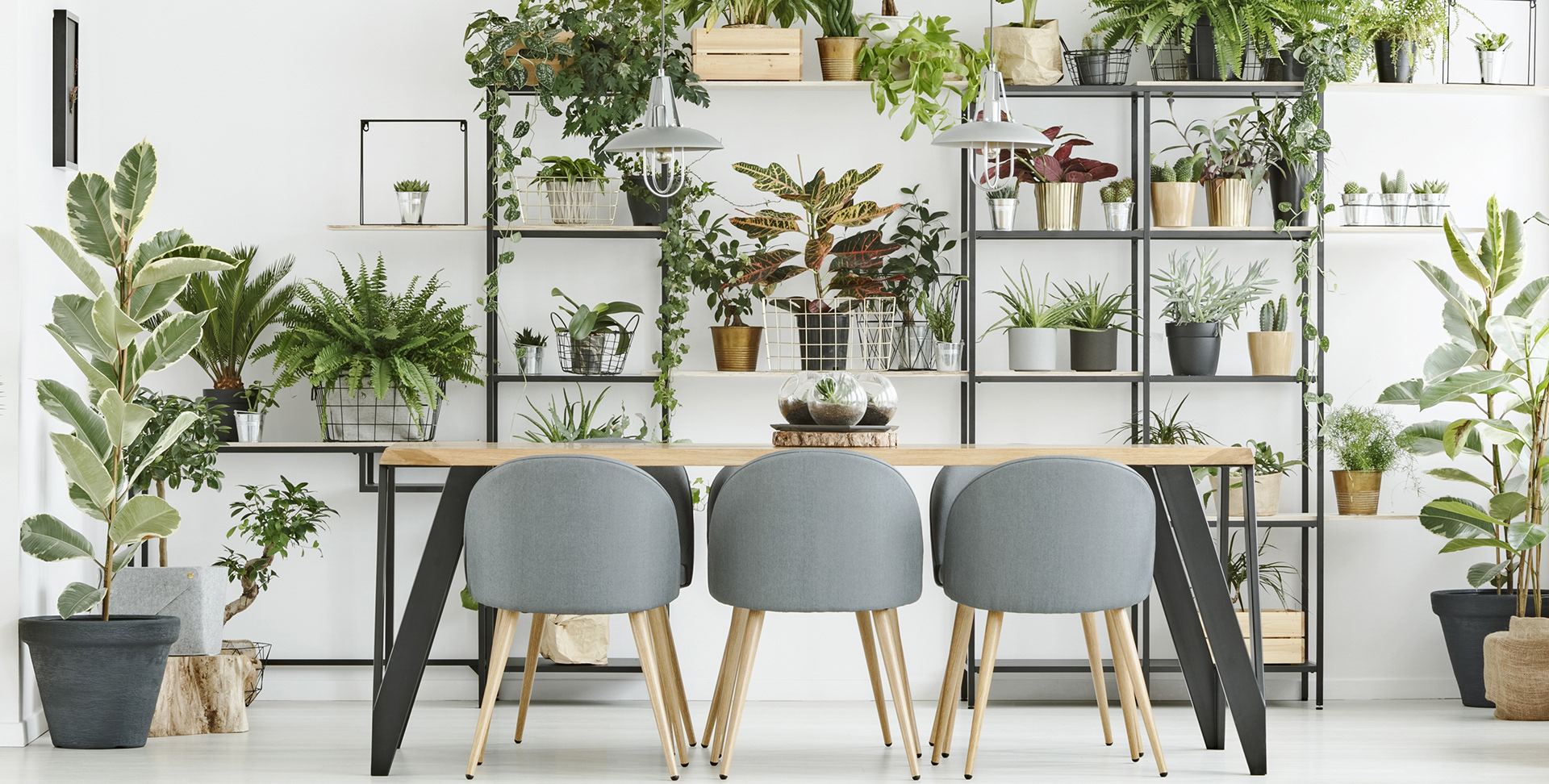 7.  Organization & space planning -
seems to be last on the list when moving into a home workspace. Many of us can concur that little or no downtime was available to prepare for our work from home setup. Clutter-free workspaces promote concentration and the ability to complete tasks more easily. Our integrated organizational systems can free up space and reduce the amount of clutter.  Some people suffer in the workplace because they don't feel organized and mentally prepared for their day. The home workspace is not the secluded area that it used to be. People can virtually pop in at a moment's notice, so you need to be ready. An organized and well-dressed workspace is now just as important as your attire.
8.  Office amenities -

like water dispensers, a coffee maker, mini-fridge, or even a small kitchenette can allow you to stay focussed and avoid home distractions while taking a walk to the kitchen for a drink. How often do you have a pile of laundry or a project left undone waiting for you after work? Now that work is at home, these chores can be quite tempting in the middle of the day. Eliminating these distractions as much as you can by adding these amenities to your home workspace can help.
9.  Do not disturb!  - 
Creating guidelines and office rules can be helpful for everyone. Many of us until now have had flexible hours or an open-door policy when it comes to working from home. Suddenly, we now expect to have total silence and seclusion. This drastic change in need would be difficult for anyone to adhere to, let alone children. Clearly stipulating these boundaries for whomever you have in your home whether it be your kids, your spouse, or a roommate can make managing these expectations much easier.  
As our world evolves it's time to strategize and create new solutions for the home workspace. We have now all done the jump, so why go backward? It's time to improve and move forward creating a new way to work…a new way to live. 
______________________________________________​​​​​​​